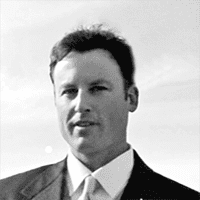 Founder & Managing Partner
David Linke is the Founder and Managing Partner of Aerosource. David brings 30+ years of Aerospace, Powergen, & Defense focused search experience to our clients.
David has founded two search firms since 1990. One of which was acquired in 2016 by a $1B+ global HR solutions provider. Prior to founding Aerosource, David worked within the aerospace industry manufacturing precision machined components and also ceramic cores for investment-cast turbine components.
Market expertise – Airframe and turbine engine component manufacturing and MRO. Aircraft and engine acquisition, parts, sales & leasing. Powergen turbine component manufacturing & MRO. Metal forming, casting, forging, precision machining and special processes such as EBPVD, Thermal spray and others. 
Client focus – lower middle market aerospace private equity portfolio companies and privately held businesses.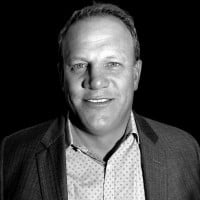 Greg Buchanan is a Partner at Aerosource and a 25+ year veteran within the aerospace and power generation sectors.
Greg is also a Senior Vice President with American Industrial Acquisition Corporation, where he originates and advises on acquisition opportunities within the aerospace and powergen sectors. 
Greg is also the Founder and Principal of Buchanan & Associates, a consulting firm focused on the aerospace, defense, and powergen markets. 
Previously Greg was the Managing Partner of a consulting and service provider to domestic and international power generation clients. The company provided power turbine MRO services and acquisition and delivery of barge-mounted gas turbine electric power generating systems to developing nations.
Greg began his career as a consultant at DRI, Inc., a consulting firm focused on modernizing international companies in the aerospace and machined component parts industry.
Edward Lekson is an experienced Aerospace Search Consultant, Industrial Engineer, and Construction Project Manager.
Edward brings search expertise within airline operations and aerospace engineering and has been instrumental in expanding Aerosource's airline search practice. Edward has built strong relationships within both Part 121 & 135 operators.  Edward has delivered key leadership hires to Atlas Air, Chautauqua Airlines, Mesaba Airlines, and others. 
Edward also brings a wealth of knowledge from his experience in construction management, and customer service management. Edward has held management and advisory roles with full P&L responsibility for major industrial and commercial construction projects involving complex governmental regulatory affairs within the energy and environmental sectors. Edward received a B.S. in Industrial Engineering from the University of Cincinnati.